Digital products
We offer a full refund to all orders provided the time frame does not exceed 60 days.
We recommend contacting us for assistance if you experience any issues receiving or downloading our products.
It is your responsibility to familiarize yourself with this refund policy. By placing an order for any of our products, you indicate that you have read this refund policy and that you agree with and fully accept the terms of this refund policy.
If you do not agree with or fully accept the terms of this refund policy, we ask that you do not place an order with us.
Contact us
If you have any questions about our Returns and Refunds Policy, please contact us:

Satisfaction Guaranteed
No Renewal Fees
No Hidden Fees
No Additional Setup Costs
Bulk Discount Pricing

Your Order Within Hours
With each order you will receive an assignment of EAN and UPC numbers in the barcode graphic of three different formats (eps, jpeg, pdf), a certificate and a copy of your invoice.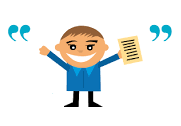 Clients Testimonials
Visit our testimonials page to read what our clients have to say. Click Here